Profile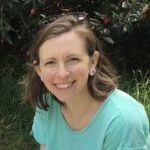 Sarah Briggs
Curriculum Vitae
Education

Bolton School Girls' Division (GCSE/A levels); University of Oxford (Medical School, and now back doing a PhD)

Qualifications

Medical Degree (BMBCh); 3 A2 levels - Biology, Chemistry, English Lit, 1 AS level - Philosophy and Religion; 10 GCSEs - English Language, English Literature, Maths, Triple Science, Music, French, History, Religious Studies

Work History

Now: Clinical Research Fellow, Oxford; 2015-2017: Oncology Doctor in Oxford; 2011-2015: Junior Doctor in Oxford; 2008-2010: Junior Doctor in London; During medical school: worked in a pub, and in hospitality at a football stadium

Current Position

Clinical Research Fellow in Nuffield Department of Medicine
Favourite thing to do in my job: Finally getting code to run when it's been really tricky

About Me: Cancer doctor and researcher, trying to keep my northern accent, often found in the garden

Read more

I live in Oxford with my husband and two very energetic daughters. We love being outdoors – exploring in the woods, gardening. I like running, and yoga when I remember to do it. I currently spend a lot of my free time working on initiatives in climate and health, trying to ensure people understand the link between the two, and encouraging healthcare worker and institutions to be more environmentally conscious. I also love reading when I get the chance (mainly novels). My favourite foods are dark chocolate and peanut butter on toast, ideally with a cup of tea.

My Work: Trying to predict who in the population is at higher risk of getting bowel cancer

Read more

When I went to medical school I really enjoyed learning about research as well as how to look after patients. Now I'm trying to combine the two – I'm training as a medical oncologist (someone who specialises in treating cancer patients with chemotherapy), and doing research at the same time, based around the genetics of people who get bowel cancer.

At the moment I spend all my time on research as I'm studying for a PhD. I'm using information about our genes and lifestyle (like what people eat, whether they smoke, how much exercise they do etc) to try to predict who might be at higher risk of developing bowel cancer. Then I'll look at whether we could use this risk prediction tool to improve bowel cancer screening (which is where people over 60 years old are offered a test, where they send in a bit of their poo to a laboratory, to see if they might have bowel cancer).

My Typical Day: Lots of computer time, coding (or learning to code!) Lots of tea!

Read more

I spend most of the day on my computer, analysing information from a very big study of 500,000 people in the UK (called UK Biobank) to develop computer models to predict bowel cancer. I drink a lot of tea and coffee (see multiple mugs below!)

Sometimes I also spend time in the lab, extracting DNA from people's blood samples to test for changes that might cause bowel cancer. I quite often go for a run at lunchtime, as spending all day at the computer can be quite hard, and I find a blast of fresh air helps me to concentrate.

I work as part of a team, so we sometimes have meeting to catch up on what everybody's doing, and because I'm working in the university there are lots of interesting talks by other researchers, so most weeks I'll also try to go to at least one of those to learn about something new.

Why did you choose Oxford?: As an undergraduate - because my friend's big sister was at uni here and it looked nice when we came to visit!

Read more

I did my undergraduate degree in Oxford – and applied because school suggested I should, and then wanted to come as it seemed a very magical place when I cam for interview. It was a frosty December, the buildings looked beautiful, and the college was like Hogwarts.

For my PhD, I came back as I was already working as a doctor in Oxford, and had already done some research with the group I wanted to do my PhD with.

My Interview

What was your favourite subject at school?

English literature. I really enjoyed studying science, but English always felt like a release, and I loved the connection it gives you to other people (which is also one of the things I like about medicine)

Were you ever in trouble at school?

Yes, usually for being late

What's your favourite food?

Peanut butter

What's the best book you've read this term?

Tombland by CJ Sansom

How has your work progressed recently?

I've been spending a lot of time sorting out the data I'm using for my study, but I should be able to produce some actual results soon which would be nice!
---